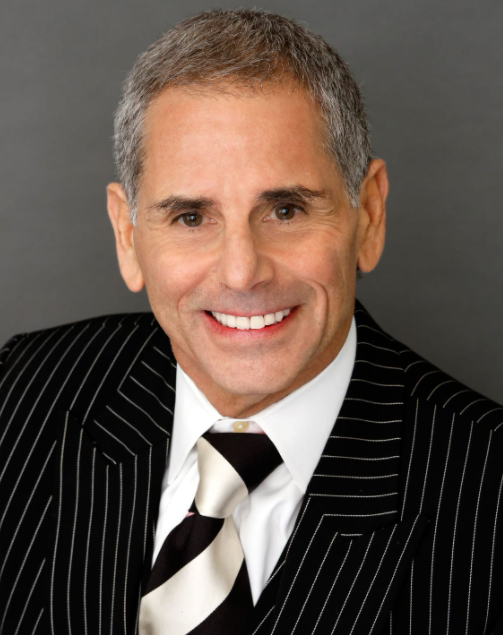 Danny Simon is a thirty-five plus year veteran of the licensing industry with expertise in all phases of the merchandising and licensing process. Having built the licensing divisions for Lorimar Productions, 20th Century Fox and Carolco Pictures, he opened his own licensing agency in 1992 in Los Angeles, CA, called The Licensing Group, Ltd.
Danny has been a pioneer in entertainment licensing with a focus on material geared to the teen plus market. Beginning with the television program DALLAS, he was among the first to license adult, prime-time television entertainment and, with DYNASTY, he was the first to apply branding techniques to television shows. He also developed successful licensing programs for M*A*S*H, Fall Guy, Alf, Rambo, Terminator 2: Judgment Day, Mortal Kombat, Baywatch, U.S. Secret Service, Arnold Schwarzenegger and David Hasselhoff.
He has also succeeded in feature film development. With MORTAL KOMBAT, he produced the first-ever film adaptation of a video game. He's a partner in an entertainment development company that sold the rights to the MATT HELM book series to DreamWorks and Paramount, where it is currently in development as a motion picture.
For 18 years, Danny taught a continuing college level course on entertainment licensing at UCLA. He's a founding member of the International Licensing Industry Merchandiser's Association ("LIMA") (now Licensing International) and has been its president and a two-time member of its Board of Directors and is a member of LIMA's Licensing Hall of Fame. With Greg Battersby, they developed and served as Co-Dean of LIMA's Certificate of Licensing Studies ('CLS") program.
Danny also is a regular lecturer on a variety of licensing topics around the world and serves as an international licensing consultant, providing consulting services to the Hong Kong Trade Development Council and other international groups.
He has been qualified as an expert witness on licensing issues in over 25 different litigations. Over the years Danny has written many articles on licensing for various industry publications. He is a regular contributor to the Licensing Update book published annually by Wolters Kluwer and writes a monthly column on entertainment licensing for The Licensing Journal.